Excellent Basic Cleaning Services And Cost In Las Vegas Nevada
Price Cleaning Services Las Vegas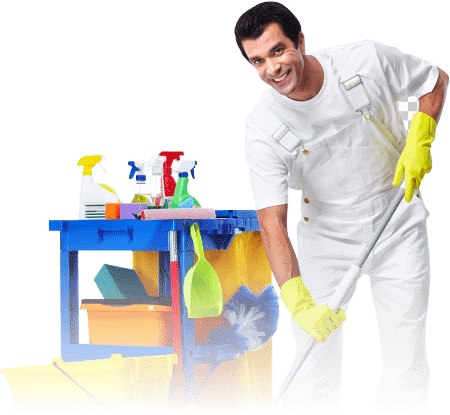 Discover a convenient and hassle-free way to your clean home. Our service is guaranteed to make your property look and feel like new again and it covers everything with the cleaning process. Attention to detail is evident. Try our basic cleaning today and see our standards for yourself!
Features:
·        43 cleaning tasks included
·        Free supplies and equipment every visit
·        No cancellation guarantee
·        24/7 online account access (setup, cancel reschedule, customize appointments instantly online- no phone calls required)
·        Prompt telephone or email response to your needs including priority scheduling for emergency cleaning
·        Free rooms freshener
·        Free carpet deodorizing
·        Automatic credit card payments (checks or cash are also accepted)
·        Free telephone, email or text message reminders
·        Quality monitoring
Kitchen:
·        Sinks are scrubbed and sanitized
·        Countertops, range tops cleaned
·        Exteriors of appliances cleaned, including oven, refrigerator and dishwasher
·        Microwave cleaned inside and out
·        Cabinets doors wiped down
·        Window sills, tables and chairs cleaned
·        Trash emptied
·        Floor vacuumed/ washed
Bathroom:
·        Vanities, sinks, showers, bathtubs, chrome fixtures cleaned, scrubbed and sanitized
·        Toilets disinfected inside and out, including base and behind
·        Mirrors cleaned
·        Window sills cleaned
·        Towels changed (if left out)
·        Trash emptied
·        Floor vacuumed/ hand washed and disinfected
Bedroom:
·        Beds made properly, linens changed (if left out)
·        All areas dusted
·        Mirrors cleaned
·        Trash emptied
·        Light straightening
·        Window sills cleaned
·        Floor vacuumed/ washed
Professional Bathroom Cleaning Tips
Regular cleaning is needed in the bathroom but knowing where to focus on cleaning and how to clean it properly is very important.
Where and how to clean the bathroom?
Here are the focus areas in the bathroom and how to clean them properly:
Cover the showerhead in a plastic bag and pour in white vinegar. Leave it overnight and rinse it in the morning. You can also descale it once in a month using a liquid descaler and an old toothbrush. To de-clog spray holes, use a needle.
Shower curtains and liners
For nylon shower curtains, clean it by using some old towels and detergent and spin them in the washing machine to remove soap scum and mildew. For curtains not machine-washable, mix a cup of detergent and a bathful of warm water. To remove stains, soak the curtains in a weak solution of bleach.
Make a paste using a cup of baking soda and a few drops of distilled white vinegar. Apply the paste to the door and let it sit for an hour. Then rub it using a microfiber cloth.
Fill the tub with hot water, leave it for 10-15 minutes before draining. Apply a bathroom cleaner and leave it for 15 minutes. Then scrub it. To maintain its cleanliness, give it a scrub weekly.
If there is a buildup of molds, remove it using a fungicidal bathroom spray. Remember to spray it regularly to prevent molds from growing back. For discolored grout, brush it using an old toothbrush or a grout brush with a solution of one-part bleach to four parts water. Grout is porous and highly susceptible to bacteria growth. So to prevent moisture and grime for infiltrating, seal the grout every six months.
Pour a cup of baking soda in the bowl. Let it sit for a few minutes before flushing and brushing. To remove mineral deposits and limescale in the toilet, use a damp pumice stone. It is abrasive enough to remove spots and stains without damaging surfaces. Using an all-purpose bathroom cleaner and focus on areas under the rim, the toilet handle and outside of the bowl.
Pour white vinegar or baking soda on the surface and into the drain. Rinse it with hot water.
Use bleach when machine washing them. Remember to replace them with clean ones every three to four days.
What professional bathroom cleaners can do for you?
Whether you're on a busy schedule or guests are coming over next week, here are some good reasons why you should think about hiring professional bathroom cleaners:
You can do more by getting a second hand, especially on cleaning. You can enjoy more time for your family, friends, work, or just take another hour of sleep.
You don't have to do the scrubbing in every part of your bathroom. Hire someone to do it for you. So, sit back and relax.
These guys know how and what areas in your bathroom that needs cleaning. They are equipped with the skills, tools, and cleaning materials to give your bathroom a fresh new look. You don't have to worry about discoloration on using bleach in the wrong place.
Keep the bathroom clean on a regular basis
The bathroom is one of the most visited places in the house, at the same time is one of the most used places. Give it a regular cleaning schedule by setting an appointment with cleaning professionals.
Whatever your cleaning preference is, scented or non-scented, on a budget or not, you can plan out how your cleaning can be done. Discuss this with your professional bathroom cleaners.
Las Vegas Nevada Basic Cleaning Services near me
Henderson Nevada Basic Cleaning Services near me
North Las Vegas Nevada Basic Cleaning Services near me
Boulder City Nevada Basic Cleaning Services near me
Summerlin Nevada Basic Cleaning Services near me
Green Valley Nevada Basic Cleaning Services near me
Paradise Nevada Basic Cleaning Services near me
Blue Diamond Nevada Basic Cleaning Services near me
Enterprise Nevada Basic Cleaning Services near me
Spring Valley Nevada Basic Cleaning Services near me
Sunrise Manor Nevada Basic Cleaning Services near me
Whitney Nevada Basic Cleaning Services near me
Winchester Nevada Basic Cleaning Services near me
PRICE CLEANING SERVICES LAS VEGAS