Move Out / Move In Cleaning Service
Top Move Out / Move In Cleaning Service In Las Vegas NV
Price Cleaning Services Las Vegas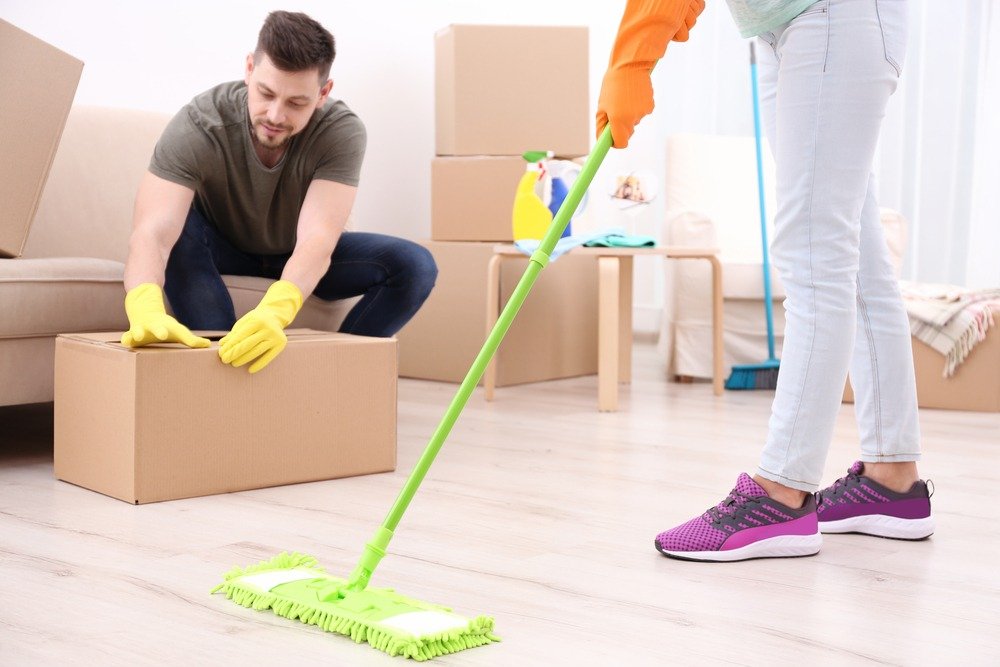 Looking for move in out cleaning in Las Vegas? Price Cleaning Services Las Vegas offer specialized Las Vegas house cleaning packages for move-outs and move-ins of residences to prepare you or your buyers for their new place to call home. Full service cleaning and janitorial company offers move in/out cleaning services in Las Vegas NV. Free estimates. Feel Free to Call us now or book online quickly!
MOVE-OUT CLEANING SERVICE
As the time approaches to move out of a home or office building, it is important to prepare for the transfer by making sure the area is clean and ready for the next resident. With move out cleaning every inch of the space is professionally cleaned in order to provide a brand new feeling for the next occupant. Having a home professionally cleaned before showing it to potential buyers can help increase the price they are willing to pay for it. Price Cleaning Services Las Vegas has a professional cleaning staff that can make a home feel 5-10 years newer and allow it to be sold for the perceived value.
With everything else going on around a move, it can be hard to find the time to perform the cleaning service. Our cleaning experts can ensure that absolutely no corner is left unclean and can ease the stress off a move.
When an occupant departs from a home or office space there are often oversights in the cleanliness which are undesirable for the new occupant. A thorough cleaning upon move-in will insure that the home is clean and ready for furnishing in the fashion desired by the incoming residents. A company looking to upgrade to a more professional location could also require professional move-in cleaning to make sure that the new office space is suitable to conduct business for both employees and customers.
This sort of cleaning helps keep employees safe and healthy by providing a health conscious, clean workplace for them to thrive in. Employees who become ill because of an unclean work environment result in a less productive company. This can be avoided by professional move-in cleaning services provided by Price Cleaning Services Las Vegas
MOVE IN & OUT CLEANING PRICE, RATES & COST.
Prices can vary company to company.
Most companies offer either hourly cleaning services or flat rated based pricing. Hourly cleaning is usually the most popular. The average independent house keeper may charge $20-25/hour.
But with independent cleaners you do get what you pay for. No background checks and usually not insured & bonded. So if they damage something during the cleaning, you most likely have more costs to now deal with.
Then there are agencies & house cleaning companies. They usually average $25 all the way up to $60/hour in some cases.
Here at Price Cleaning Services Las Vegas we normally recommend a flat rate based pricing system so you actually have an upfront pricing from the get go. It will be all based on the size of your home & number of bedrooms present.
But in the case you prefer an hourly cleaning as well, we do have you covered. Check out our booking form to view our pricing & book online.
WHAT IS INCLUDED IN AN END OF LEASE/MOVING CLEANING?
General
Spot clean doors
Entry area
Sweep balcony
Light Switches
Door Handles
Baseboards
Dusting
Window sills
Trash Can
Floors
Kitchen
Floors
Sink
Stainless Steel
Microwave
Recycling & Compost Bin
Counter Tops
Stove Tops
Oven Exterior and interior
Fridge Exterior and interior
Bathrooms
Cabinets Exterior and interior
Mirrors
Bathtub
Grout
Hair Removal
Floors
Toilet
Sink
Faucets
Bedroom:
All areas dusted
Cobwebs removed
Mirrors cleaned
Trash emptied
Switch plates cleaned
Floor vacuumed/ washed
Living areas
All areas dusted
Remove cobwebs
Tables cleaned
Sofa, chairs vacuumed
Windowsills cleaned
Light and switch plates cleaned
Floor vacuumed/ washed
 Extras
Kitchen and bathrooms cabinets interior
Oven Interior
Refrigerator interior
Windows interior
Ceiling fans
Baseboards (floorboards)
Blinds
Walls spot cleaning
Door frames and light switches
Pet hair clean-up
Carpet shampooing
Vapor (steam) cleaning
Carpet deodorizing
Rooms freshener
Building common areas cleaning
Antimicrobial bathroom(s) protection
MOVING OUT CLEANING TIPS TO GET YOUR DEPOSIT BACK
Clean the kitchen from top to bottom
Let's start with the kitchen appliances. This is often one of the first places landlords look when they try to gauge just how clean the house actually is. Therefore, clean the oven the fridge the microwave the dishwasher and dish drainer. Get some lime scale cleaners and scrub that stainless steel back to its former luster.
Then clean the windows and walls over the stoves which have a tendency of getting dirty while you cook. The last thing you want your landlord to tell you is that he needs to repaint the kitchen because of the mess you made.
Do not leave anything behind.
There has been some debate surrounding whether it is common courtesy to leave a roll of toilet paper in the bathroom, some light bulbs around or to just leave the apartment bare. We say, go the safe route and get rid of it all. No matter how helpful you think it would be to leave a couple bottles of cleaning products, extra pots and some brooms, take them all with you. If you don't, you might find a chunk of your deposit gone as your landlord will tell you he had to pay to have them removed. 
Paint and Spackle
This is where you fill all the holes you made in the wall to hang your lovely pictures and paintings. You can use a standard caulk and sand the clear the surface, then touch it up with some paint. Now, most of us are amateurs at this stuff and there is no need to hire professionals, but keep in mind that when you are repainting, the paint needs to be in the same color and tone of the one already on the wall. If not you could find yourself being told that you did a tacky job and your deposit will be used to repaint the interior.
Another important thing to focus on is the floor, especially if you have hardwood floors. There is no way to avoid the regular wear and tear that floors will experience from you occupying the apartment; however, be mindful of the fact that when moving furniture about in the apartment, you could have caused excess damage to the floor. In the case of hardwood floors, all you need to rectify this is a small tin of floorboard varnish from your local hardware store. It is quite in expensive and will eliminate the possibility of your landlord saying he needs to have his floorboards redone.
Clean your bathroom from top to bottom
A mixture of bleach, lime scale scrubs and disinfectant should be used to scrub your bath and your shower properly. Use a small toothbrush and some bleach to clean between the grout of the tile. Ensure to clean the mirrors, windows, and vanity and medicine cabinets. Another big issue reported by many landlords is that hair is always left around the side of the drains and they have to get someone to come in and clean it up.
Clean the toilets and counter-tops thoroughly as well, and make sure to give that floor a good mopping.
It goes without saying that if you broke or cracked anything in the bathroom then you need to repair or replace it. If you cannot afford to then know your deposit will be used to do so.
Cleaning the living room and bedroom areas
Contrary to the kitchen that has a myriad of hardware and appliance, bedrooms and living room spaces are most empty with hardwood floors, tiles or carpets. Nevertheless, you still have a few things to do here.
– Use cleaning solutions to clean down your ceiling fan and floorboards. These areas will collect dust overtime, and we often overlook them in day to day cleaning because they are out of sight. Get a clean broom and sweep along the corners for cobwebs as well.
– If you have a carpet you will need to remove the stains made from the time frame that you occupied the space. This will remove the chance of your landlord saying he needs to hire a professional floor cleaner to do the job. You can invest in a carpet steam cleaner which is rather inexpensive and easy to operate, and just like that you would have gotten the job done.
The bottom line is that it is not very difficult to get your deposit back; you simply need to ensure you leave the apartment in good shape. Then ensure you are present for the final walk through with your lease in hand, ready to defend your rights as a past tenant if needs be.
Reasons to Choose Professionals For your Move Out / Move In Clean
If you've ever relocated before, you know how the pile of tasks you need to do stack up. By hiring professional cleaners for your cleaning, you remove a big task and free up a lot of your time.
Provide Cleaning Receipt to Landlord
When moving out, you will often be required to provide a receipt for professional cleaning to your landlord. With Price Cleaning Services Las Vegas, we will send you an itemized invoice to validate your cleaning service.
Moving is one of the most stressful parts of our lives, let our professional cleaners help make it easier for you! Price Cleaning Services Las Vegas will make sure your home is spotless for you or the future tenants with our thorough move-out / move-in service.
Las Vegas Nevada Move Out / Move In Cleaning Service
Henderson Nevada Move Out / Move In Cleaning Service
North Las Vegas Nevada Move Out / Move In Cleaning Service
Boulder City Nevada Move Out / Move In Cleaning Service
Summerlin Nevada Move Out / Move In Cleaning Service
Green Valley Nevada Move Out / Move In Cleaning Service
Paradise Nevada Move Out / Move In Cleaning Service
Blue Diamond Nevada Move Out / Move In Cleaning Service
Enterprise Nevada Move Out / Move In Cleaning Service
Spring Valley Nevada Move Out / Move In Cleaning Service
Sunrise Manor Nevada Move Out / Move In Cleaning Service
Whitney Nevada Move Out / Move In Cleaning Service
Winchester Nevada Move Out / Move In Cleaning Service
PRICE CLEANING SERVICES LAS VEGAS